OSIRIS-REx continues to occupy much of my laboratory.  We continue to define the operations, characterization and calibration plans for the instrument.  In addition, we have projects ongoing that will improve our ability to interpret the data from OLA during the mission.
In addition, to the direct support of OLA we are actively working in the area of asteroid analogues in order to better understand their characteristics when probed at both optical and radio wavelengths. See the section on OSIRIS-REx for more detail on this project.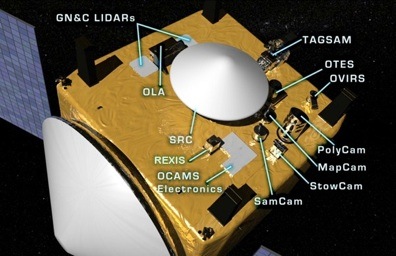 Raman Spectroscopy is a unique analytical tool that will be used in future planetary missions.  Our work is focused on developing instruments and instrumental techniques to support these future missions.
Methane is important terrestrially as a greenhouse gas.  From a planetary perspective, methane can be an important indicator of biological activity.  We have been working on instruments for rover-based methane localization with our friends at ASRL.
Using data from past missions we are actively working to further our understanding of the evolution of these varied and important members of our solar system. This work is in collaboration with our friends at JHU/APL.